https://drive.google.com/file/d/11-3BSdTgscyea4KnxD1NETraL-XKhJvg/view?usp=sharing
We're looking for people to help our students build their skills in math. As part of Math Corps, you'll work with students in pairs to provide extra practice and support. FT and PT opportunities are available beginning in August. Tutors earn a paycheck every 2 weeks plus up to $4,500 for tuition or student loans. Apply online at join.readingandmath.org. #TutorOurKids

Remember, the Activities Meeting is tonight at 7:00 in the Broberg Auditorium.

To clarify: FB Clinic on Aug 9 and 11 is for kids in grades 1-6. A majority of the 3-6 graders join OTC Youth FB, which practices and scrimmages from August-October. OTC Youth FB is only for grades 3-6. FB Clinic is for grades 1-6. Sorry for any confusion the last post created.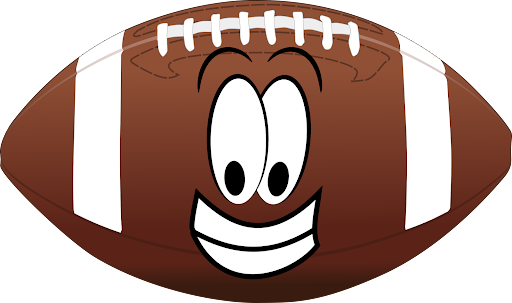 Youth FB Clinic (free to participate) will be next week, Tuesday, August 9 and Thursday, August 11 from 6:00-7:30pm, for boys and girls going into 3rd-6th grades. Parent meeting at 6:00pm Thursday at the practice field. Participants can still register at the field on Tuesday. Please note: 3/4th grade football will be full pads but not tackle. The games will be controlled scrimmages and the ball carrier will not be taken to the ground. 5/6th grade football will remain the same as past years.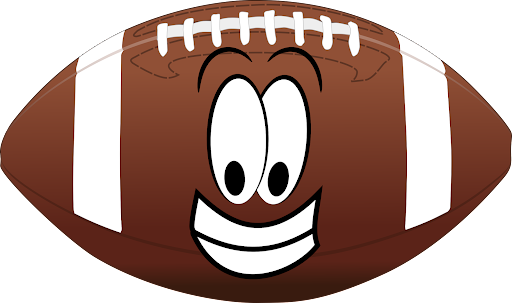 If you have ever thought about hosting a Foreign Exchange student, here is some information and someone to contact regarding your interest and questions.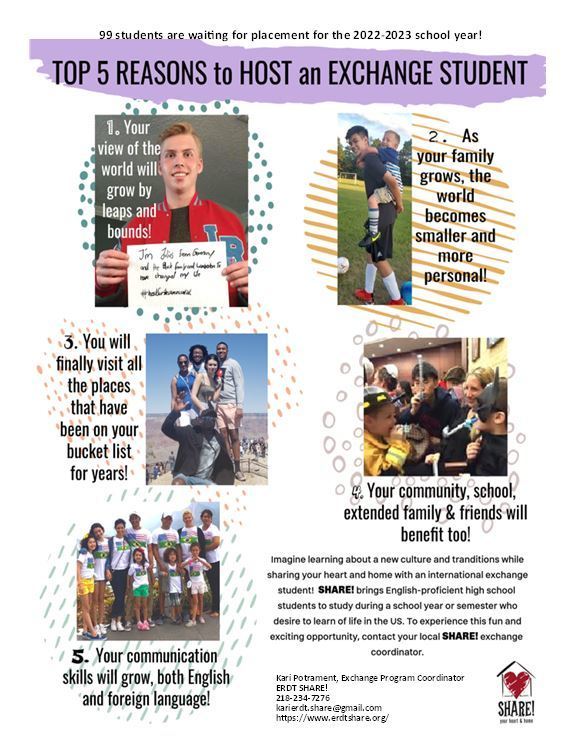 Soccer camp is ON for this evening. Coach Natalie will provide many water breaks and will work on skills that limit running. Please know that our kids' health is always our first priority and totally understand if you choose to keep your child home this evening.

The Activities Meeting will be Monday, August 8th at 7:00pm in the Broberg Auditorium. Students who plan on participating in Battle Lake sports this year should plan on attending with a parent. Registration is open on the Parent Portal or you can register at the meeting. Fall coaches will also be there to meet with you about upcoming practice schedules.

Reminder: Youth Soccer Camp begins today! Camp will be held August 1, 2, 3, 4, 8, and 10, with Grades 1-3 meeting from 5:30-6:30pm and Grades 4-7 Meeting from 6:30-8:00pm.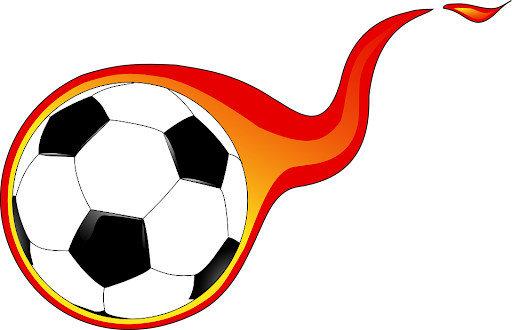 Make sure to visit the Battler Front school store at the Wenonga Days Craft Fair. We will be selling Wenonga Days t-shirts, designed and made by Battle Lake School students! View the image for more details!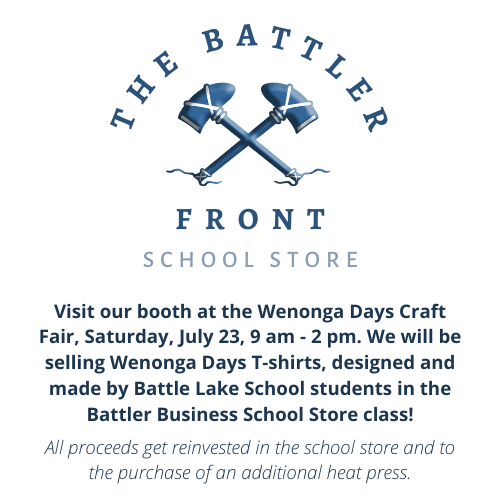 Please go to the Community Ed webpage for more details:
https://sites.google.com/isd542.org/battle-lake-community-educatio/student
Youth Football Clinic Boys and Girls Going into First through Sixth Grade (2021-22) Tuesday, August 9 and Thursday, August 11 6-7:30 pm No Fee Youth Soccer Camp For Girls and Boys going into 1st through 7th Grade Mondays – Thursdays, August 1, 2, 3, 4, 8, 10 Grades 1-3 meet 5:30-6:30 pm Grades 4-7 meet 6:30-8 pm Meet on the football practice field by the playground equipment. Instructor: Natalie Alto Fee: $25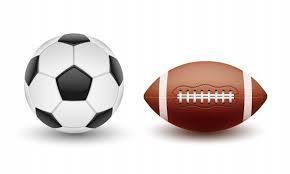 Due to the forecasted heat advisory, and to protect our young people, Battle Lake Summer Rec BALL will be canceled Monday, June 20. Summer Splash and Open Library will meet as scheduled.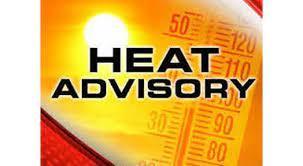 Grace VanErp is the Class A state champion triple jumper! Great way to finish a great high school career.

Reminder: We have 3 activities starting tomorrow, June 6: Summer Rec Ball, Summer Splash, and Open Library! Summer Rec Ball will meet Mondays-Thursdays (NO FRIDAYS!) Summer Splash meets Mondays and Wednesdays Open Library is Mondays from 9-11:30 We're looking forward to seeing lots of happy faces this summer!!


Great day of section track in Pelican Rapids. Grace VanErp advances to state with a first place in long jump and second in triple jump. Aly Hart also advances in high jump.

OTC Girls Golf Team places 2nd in Section play. Adysen Tysdal was Co-Champion. She and Sophie Hillman both advance to State competition. Great Job!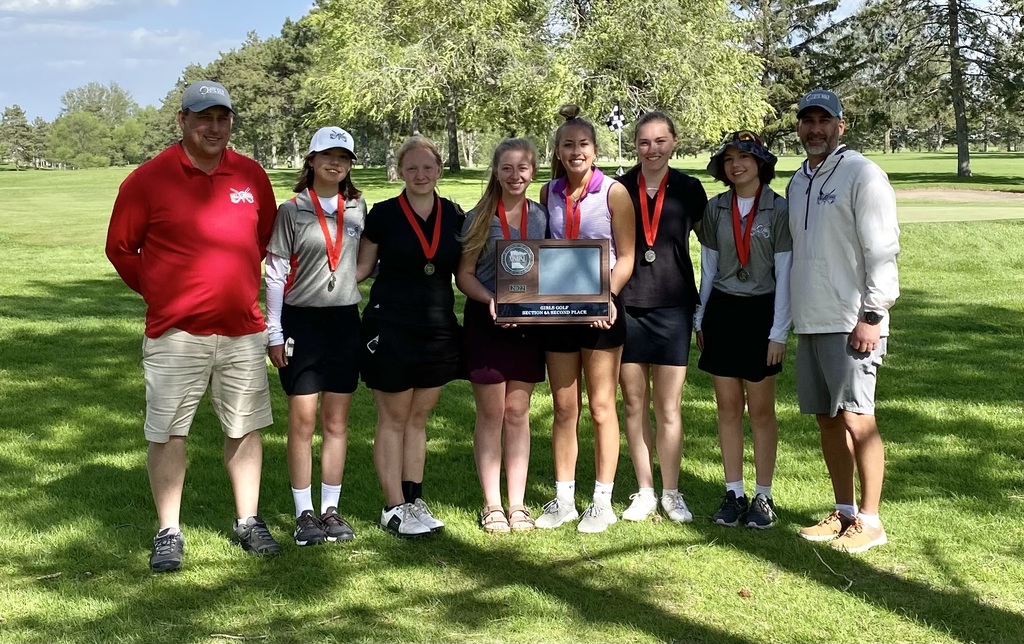 Due to unforeseen circumstances beyond the BL School's control, we are sorry to announce that the Prairie Fire Children's Theater's production of Peter Pan has been canceled for this summer. Refunds will be issued to those families who paid the registration fee. Please know that we feel as badly about this as our families and wish this were not the situation.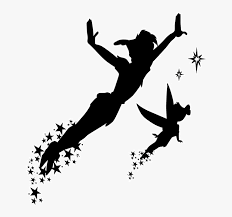 Peter Pan rehearsals for today, Wednesday, June 1, are canceled due to the director's illness. More information will follow regarding the rest of the week's schedule.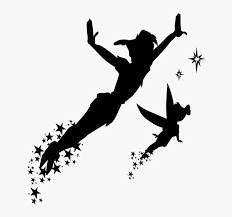 Reminder: Drivers Ed Classroom begins tomorrow, Wednesday, June 1, beginning at 9:00am. Students should bring a snack and water for the morning. Class will end at noon. If you have not paid, please send a check for $90 made payable to BLHS with your student tomorrow. Thank you!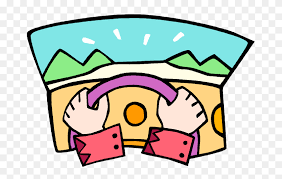 OTC Varsity Baseball has been postponed to Wednesday, June 1, Fergus Falls at 5:00.

Students and staff practicing Peter Pan are safely tucked in an interior room in the school.