Take a look at our next group of Battle Lake School 2022 seniors!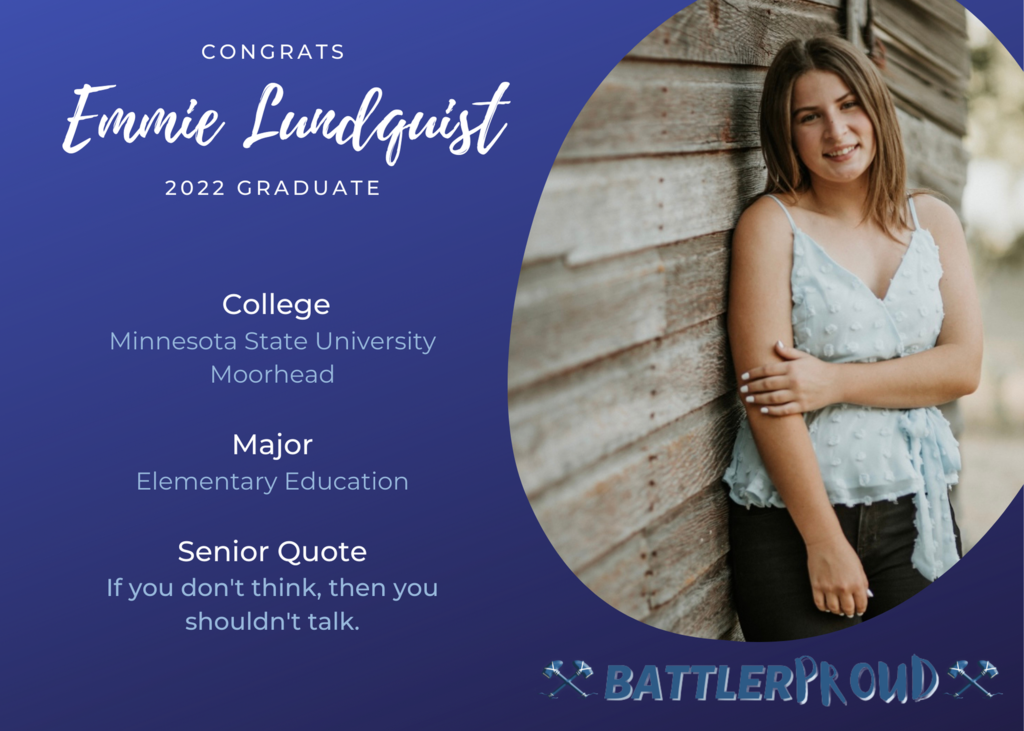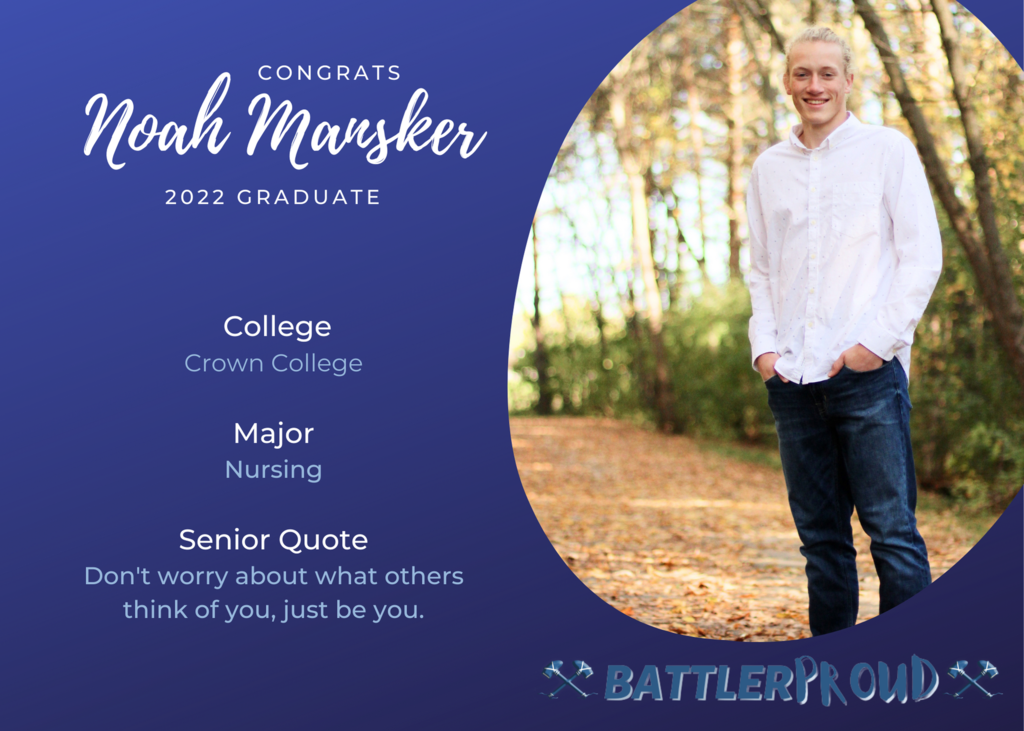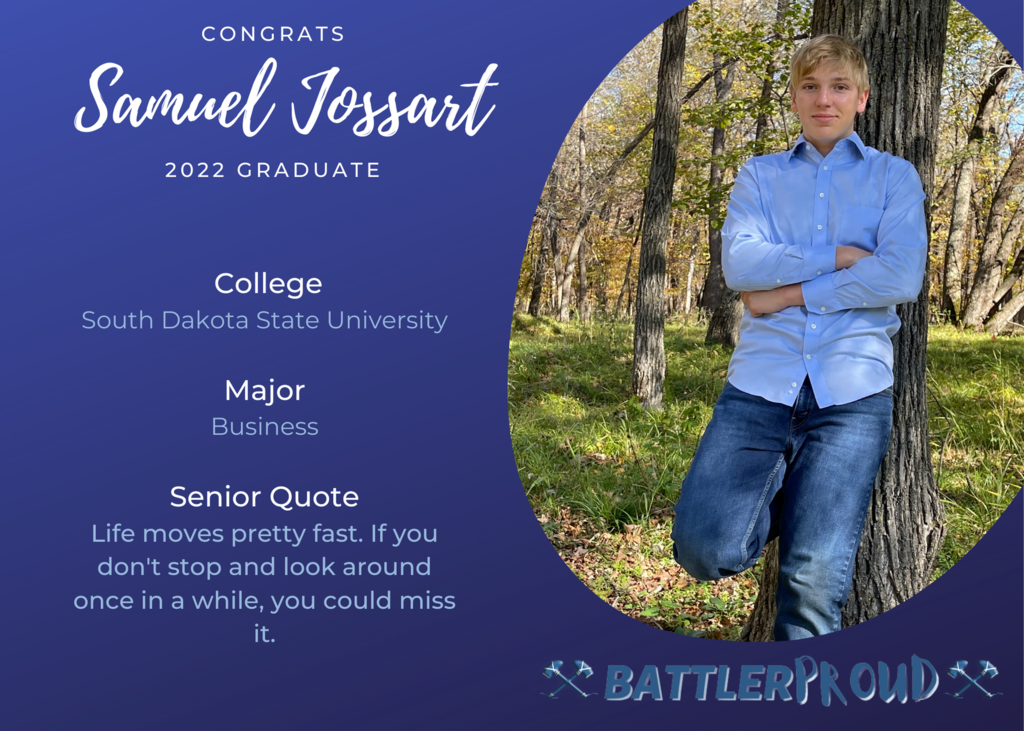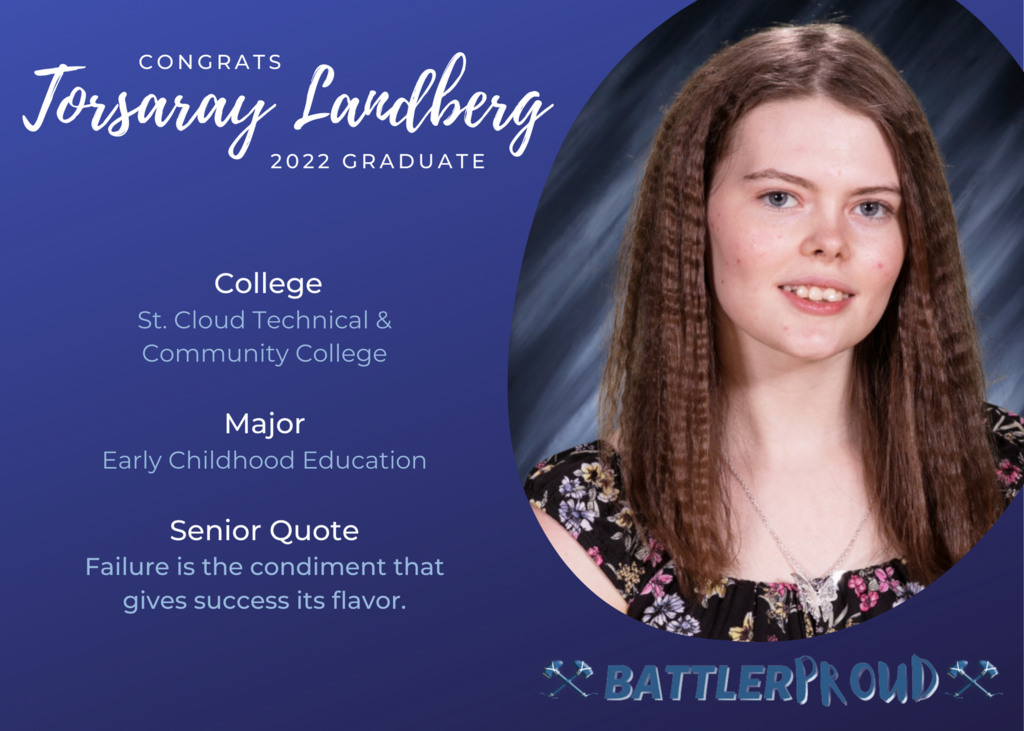 Let the celebration continue with our next group of Battle Lake School 2022 seniors!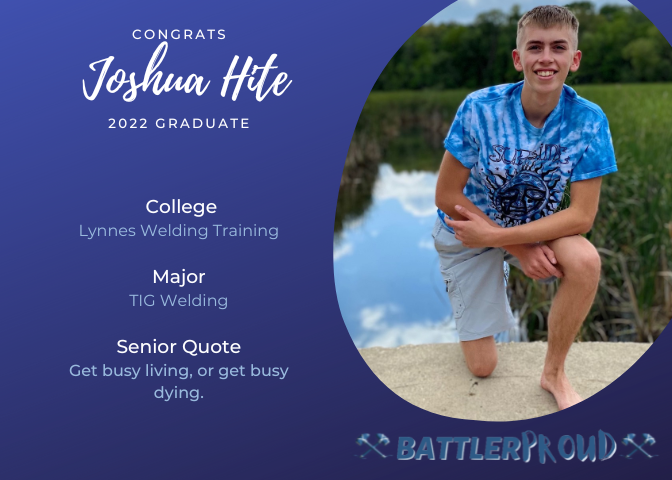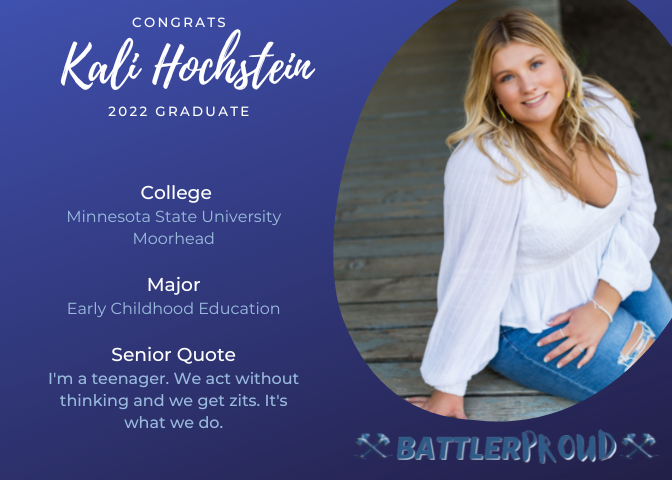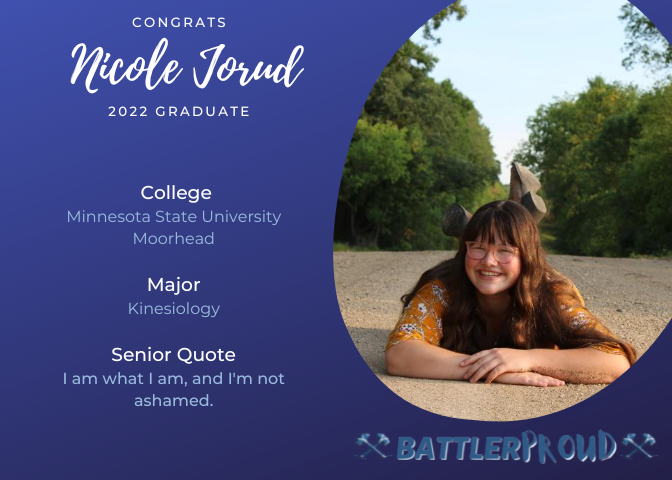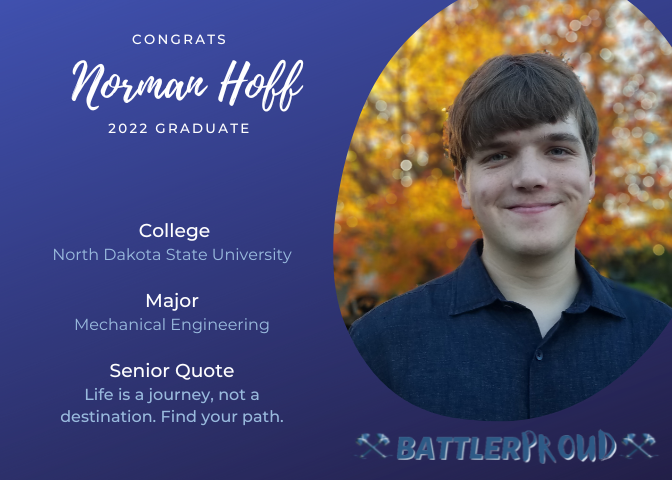 Battle Lake students from grades 10 - 12 are taking part in "Beautify Battle Lake" today! This is a collaborative service learning project in conjunction with the City of Battle Lake, Network Battle Lake, and the school. Take a look at some of the good things that are happening!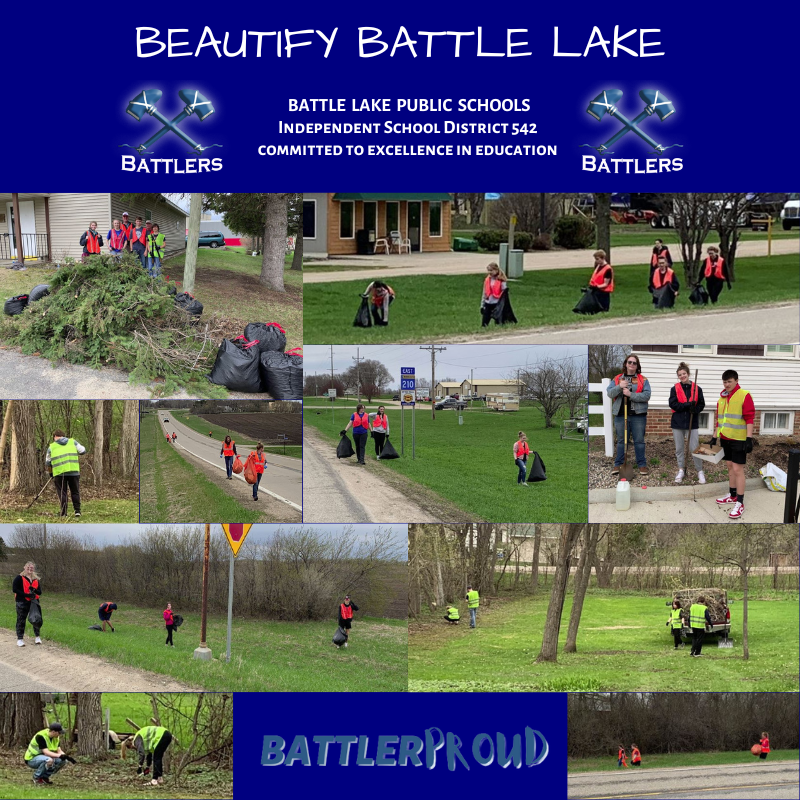 Check out the latest edition of the Battle Lake school newsletter...What's New @ 542 by clicking on the link!
https://www.smore.com/yw65u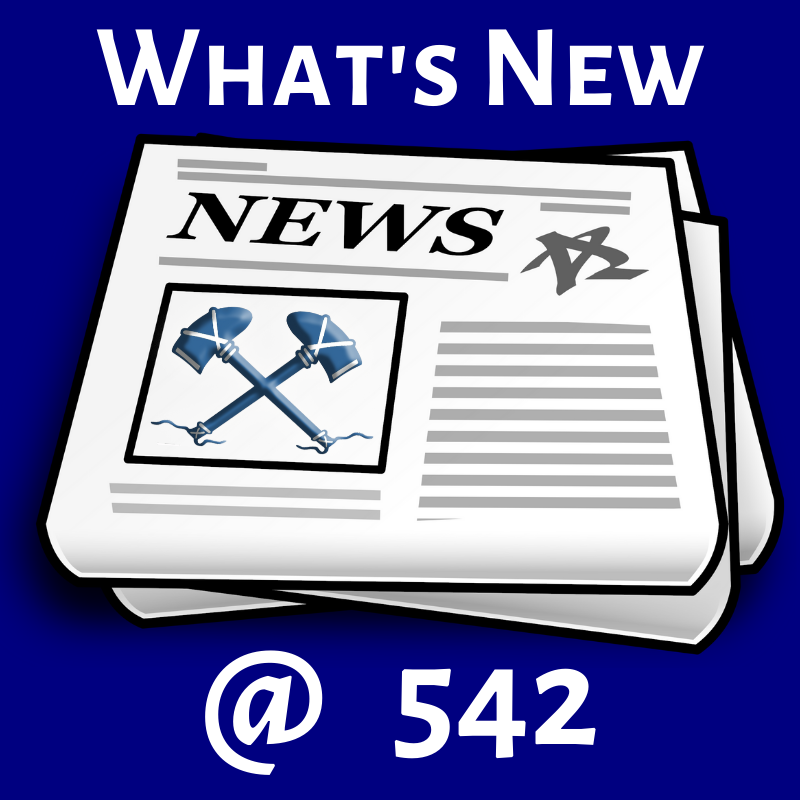 Please join us in celebrating our next group of Battle Lake School 2022 seniors!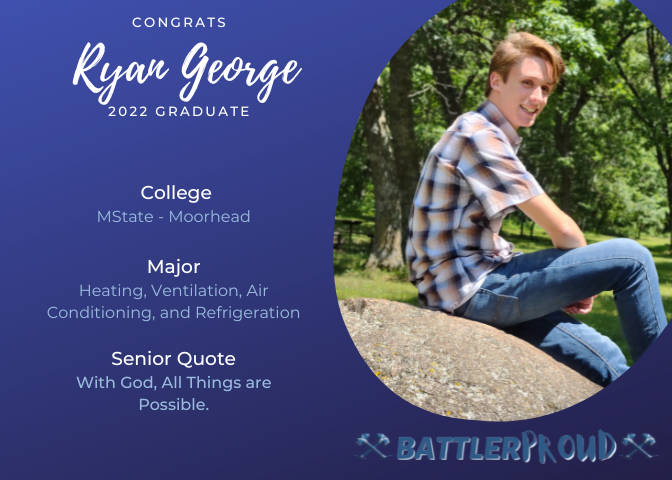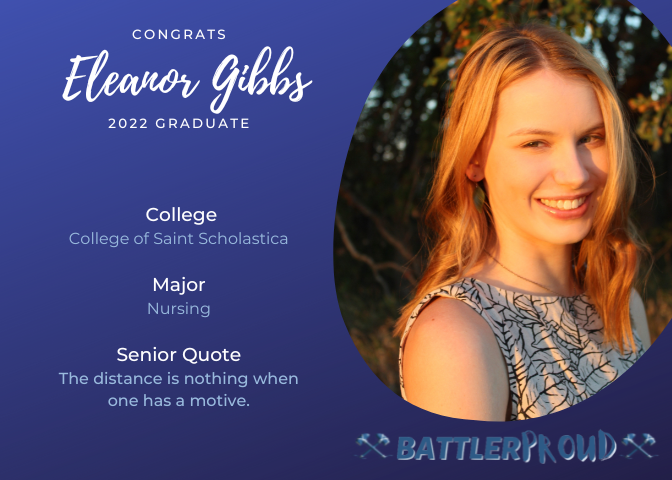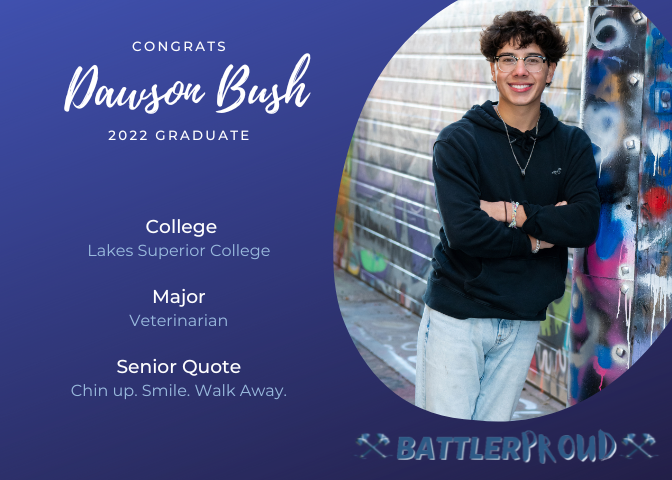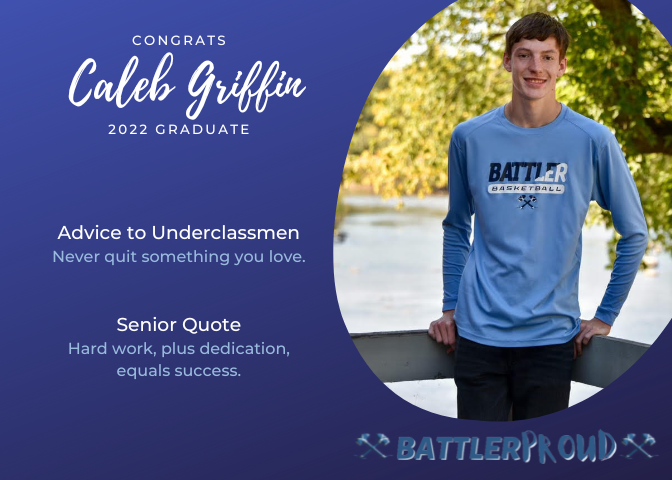 Graduation is upon us and with that, comes an exciting time for the Battle Lake School! Throughout the next few weeks, we will be showcasing seniors each day. Make sure to keep checking back to learn a little more about the graduating class of 2022!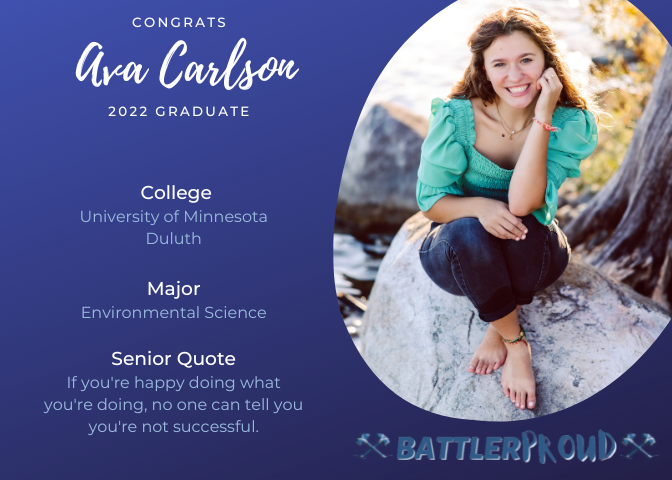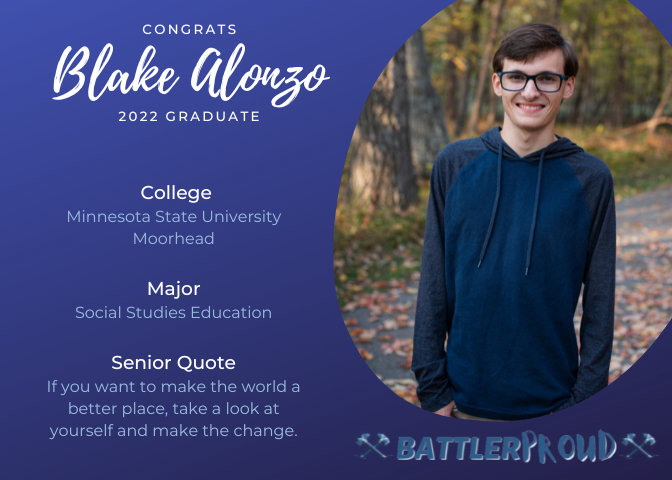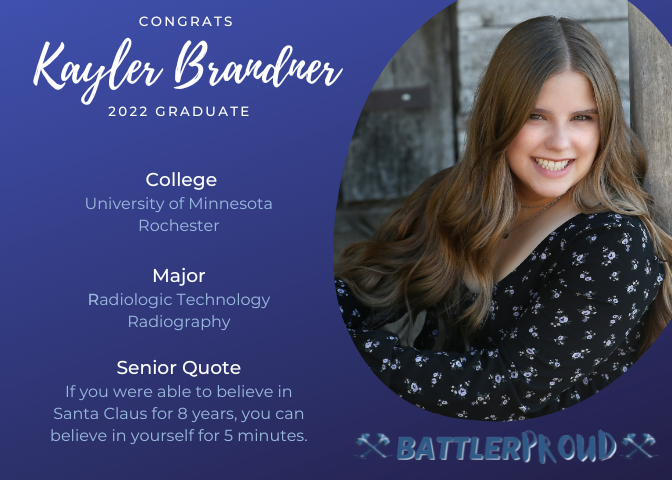 Grace VanErp, Adysen Tysdal, Blake Alonzo, & Morgan Malone place 4th in the Administrative Support Team event at the 2022 BPA Nationals!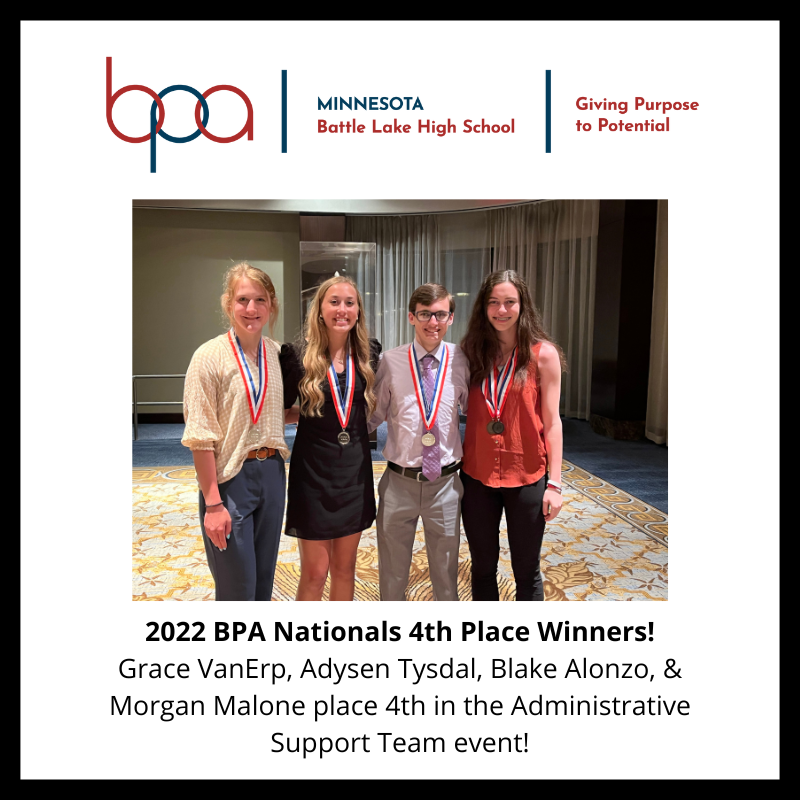 Blake Alonzo places 2nd in the Advanced Office Systems & Procedures event at the 2022 BPA Nationals!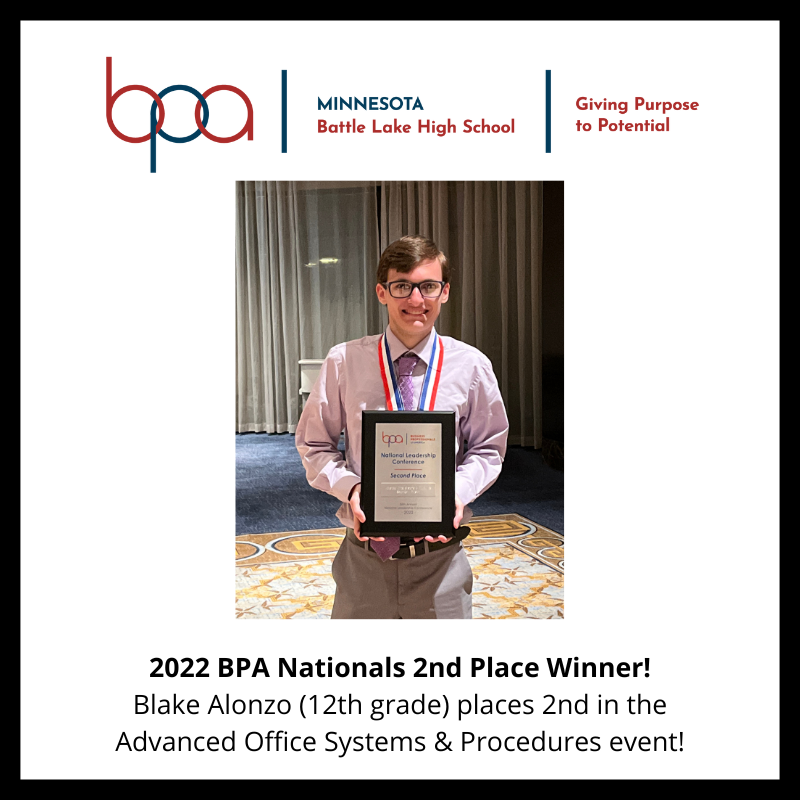 Morgan Malone places 1st in the Legal Office Procedures event at the 2022 BPA Nationals!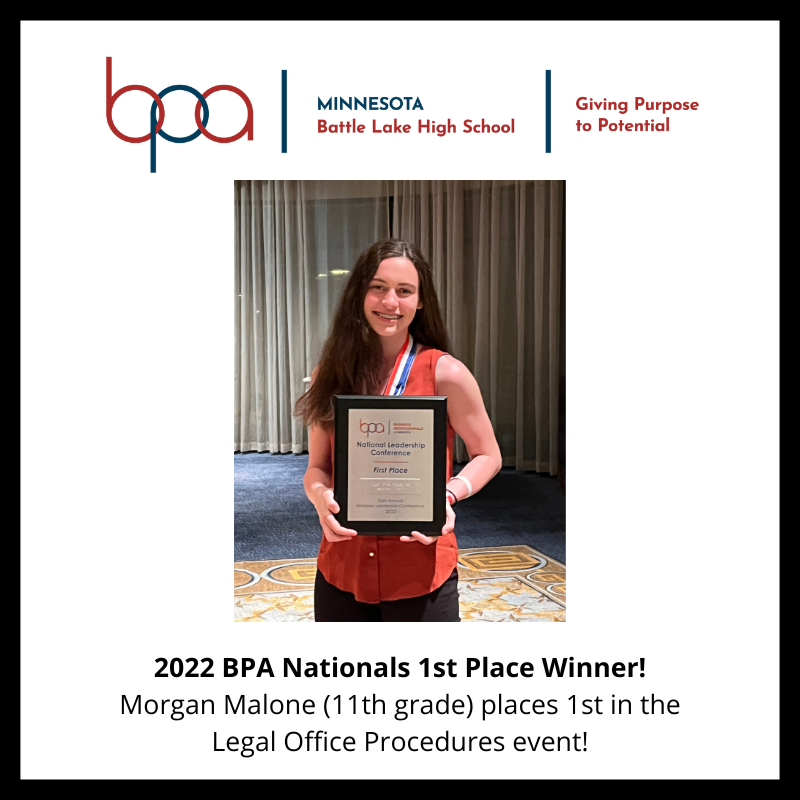 The 2022 BPA Nationals Grand Awards Ceremony was held Saturday evening, May 7, at the Hilton Anatole in Dallas, Texas. Battle Lake School was represented well with seven amazing students competing all week! Check back for more updates!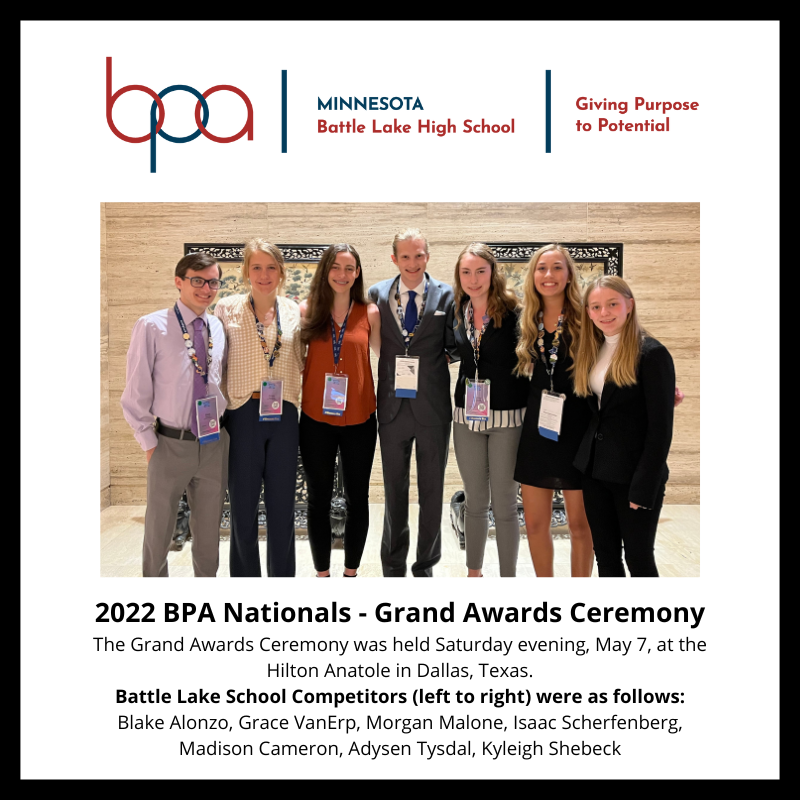 More fun from BPA Nationals 2022! Check back later for a sneak peek of the Grand Awards Ceremony!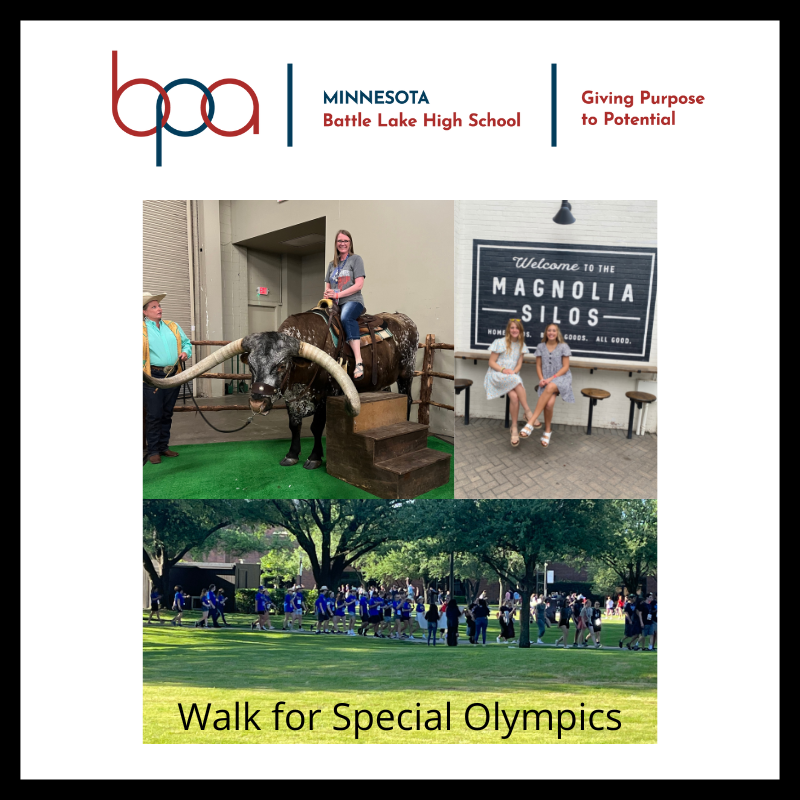 Mrs. Kraemer's Entrepreneurship class enjoyed a day of cooking food items created by Entrepreneurs they learned about in the classroom. Take a look at the fun the students had!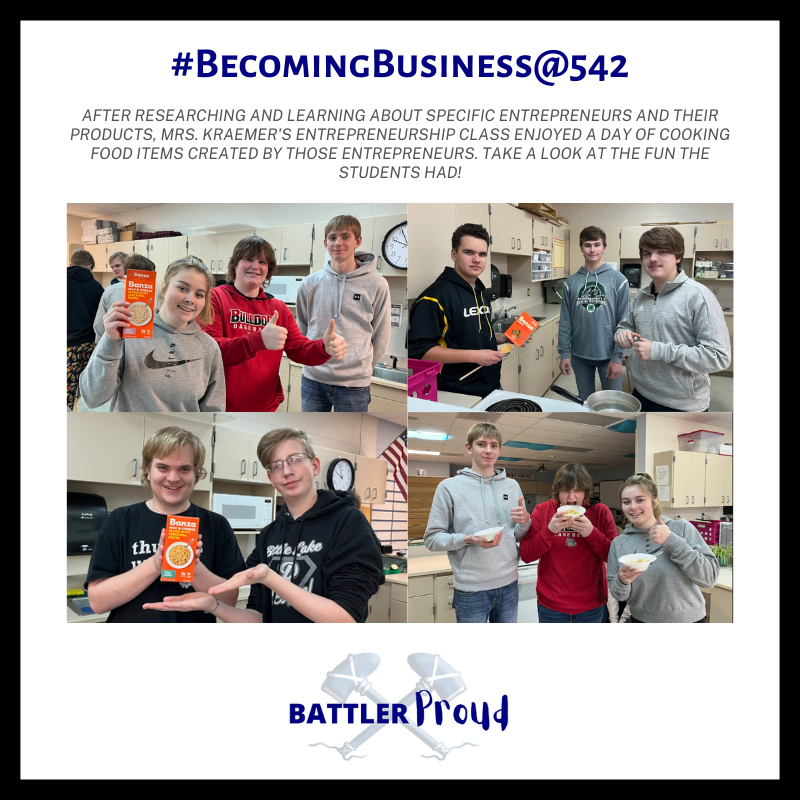 Business Professionals of America Nationals 2022 is well under way and things are getting exciting! The Battle Lake BPA chapter has competed fiercely with another day of competition ahead. Take a look at the fun we've had already and make sure to check back for more updates from BPA Nationals in Dallas, Texas!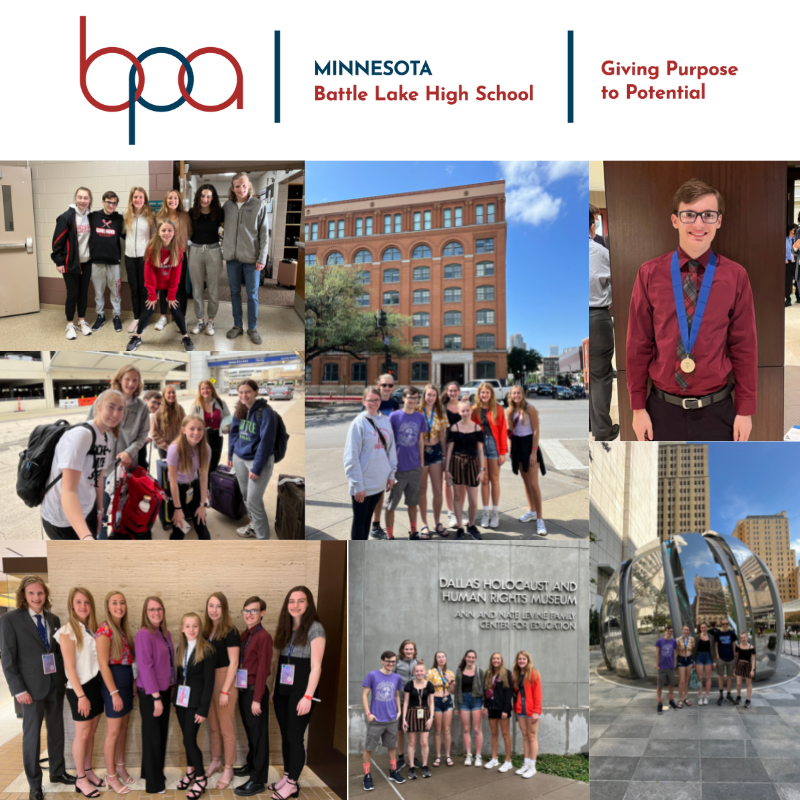 What's Happening @ 542...celebrating staff!

Summer Rec schedule and offerings will be sent home with students Wednesday, May 4 at the latest. Swimming lessons registration will be included in that packet and needs to be turned in along with the Summer Rec registration (if your child(ren) is participating in both).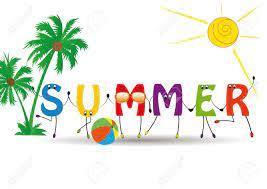 What's Happening @ 542...Secondary students are teaching art to Elementary! Check it out!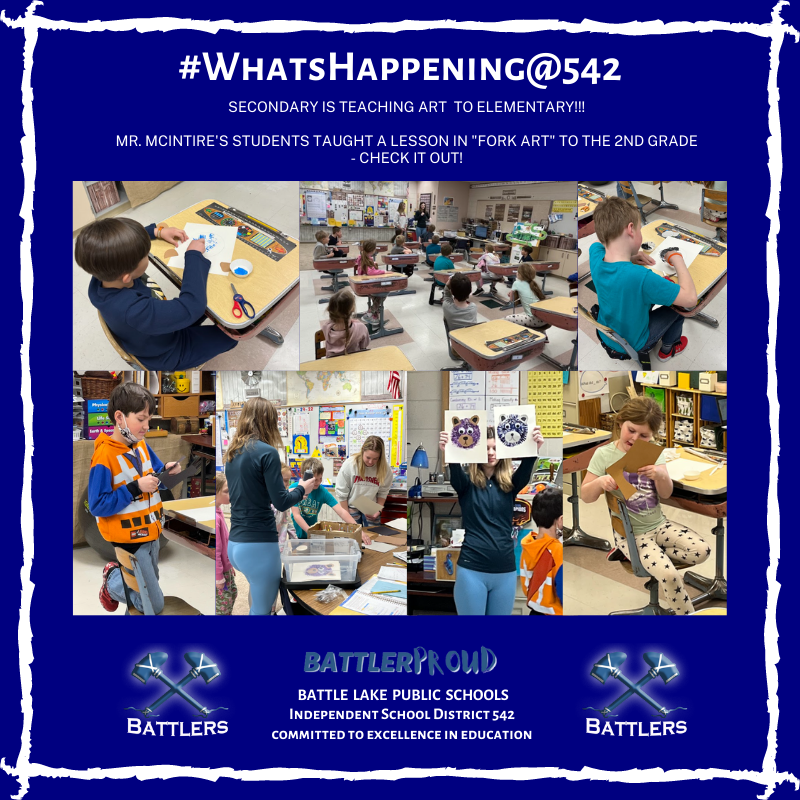 Exciting news! The students have filled the Battler Proud Points bucket. To celebrate on Friday, April 29, we will have a pajama day. Be sure to ask your children how they earned a Battle Proud Point and helped us reach our goal.

What's Up @ The Battler Front...check out the image to find out!

What's Happening @ 542...the Career Fair! Take a look!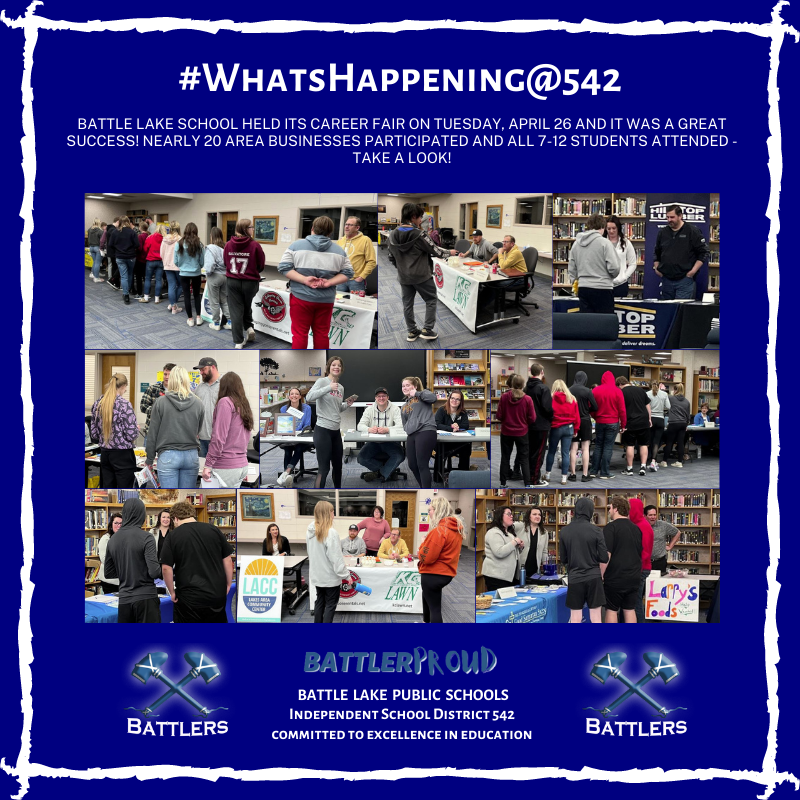 Good News! Lego Club WILL meet tonight, April 26 from 6-7:15pm in the Battle Lake School Media Center!! (The bad news is that this will be the last time we meet for this year.) We hope to see our Lego enthusiasts (grades 3 and up) tonight!